Knightsbridge in London is having a cocktail moment right now with the launch of two new pop-up bars.
Installed just for the summer, both bars offer a mix of great drinks, light snacks and an injection of luxury.
Boulangerie François Terrasse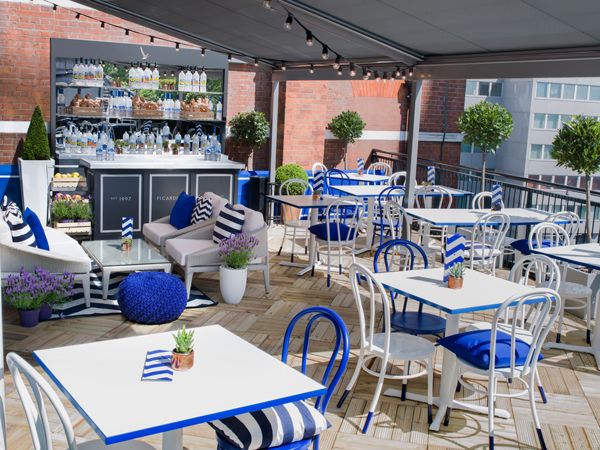 Created in collaboration with Grey Goose vodka, Boulangerie François Terrasse is an extension of Harvey Nichols' Fifth Floor hospitality offering. The idea is to bring the French Riviera to what will hopefully be a sunny London rooftop.
The new outdoor cocktail terrace will showcase summer martinis created with Grey Goose flavoured vodkas as well as a selection of specially designed pastries.
The Grey Goose Martini flight is £28 but you can also order the martinis and pastries separately.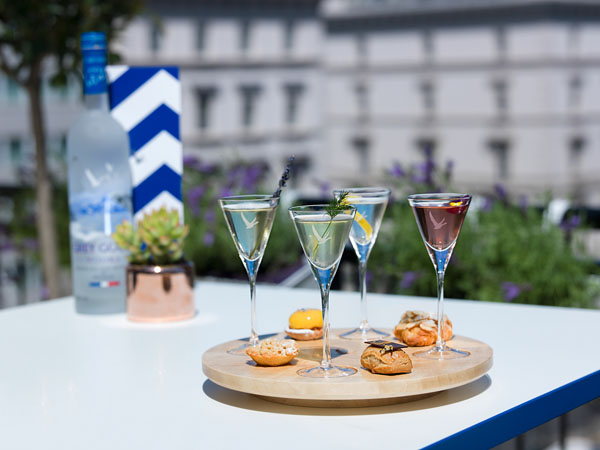 Le Miel Amer, with its citrus notes, is particularly refreshing.
The details:

Open now until 6th September 2015

109 – 125 Knightsbridge, London SW1X 7RJ www.harveynichols.com

The Boulangerie François Terrasse will also open in Harvey Nichols stores in Manchester and Edinburgh with different closing dates.
Blooming Brilliance at The Rib Room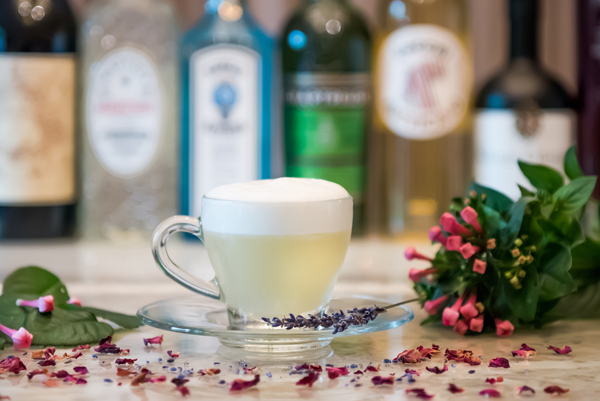 Just down the road at Jumeirah Carlton Tower Hotel is the botanical-inspired Blooming Brilliance pop-up bar.
What was once the private dining room of the legendary The Rib Room has been transformed into an indoor space with the feel of an outdoor terrace. There are even plants, albeit artificial, on the ceiling.
Blooming Brilliance is in collaboration with Bombay Sapphire, hence the botanical theme, and features an astounding 17 new cocktails.
The list is made up of a mix of cocktails (not all gin based!) and mocktails starting from £8. There's also a small list of delightful bar snacks.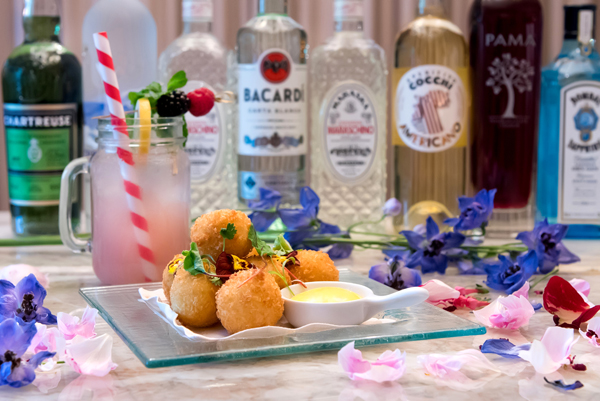 The Basil Sour is an interesting twist on the classic.
The details:

Open now until 2nd August 2015

Jumeirah Carlton Tower, On Cadogan Place, London SW1X 9PY www.theribroom.co.uk