The Gear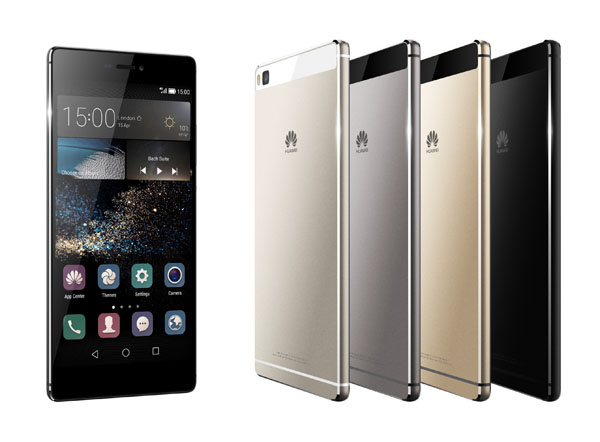 The Context
I've been seeing adverts for Huawei phones on the London underground for some time, so when I was approached recently about a "smart phones for festivals" story, my interest was piqued.
Although I don't write about festivals, I thought a look at the phone's capabilities from a travel perspective would be interesting.
Specifically, it was the much lauded camera function and low-light capability that caught my eye.
I've been doing a fair bit of Instagramming (you can follow me @qinxiesays) since I switched to a Sony Xperia Z* a while ago but the images rarely turn out as beautiful as some of the others out there, especially when I'm out at night.
And as many of the events that I go to are during the evening, a camera that can cope with low-light conditions is particularly important for my needs.
Basically, I need a phone that's about as all terrain as me.
The First Impressions
The Huawei P8 arrived in a beautiful presentation box, which was extremely slick.
The ultra-slim phone was snugly slotted into the case which also held the charger, cable and a few other essentials.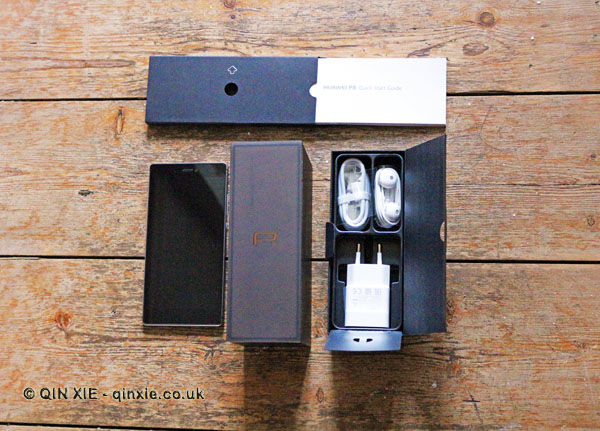 The phone itself is minimalist in the extreme. Case in point, you have to use a special key to open the nano SIM card and Micro SD slots.
I've taken it to a few different places, including a wedding where my super-car engineer friends cooed over the design.
There's a strikingly large screen – all the better for seeing those pictures. The matt gloss finish of the back, along with its thin frame, makes slipping the phone into your pocket very easy.
But it's similarly easy for the phone to slip out of your pocket or your hand so I would definitely get a case for it.
The Pros
As you can probably imagine, the camera quality for this phone is pretty amazing.
At 13MP for the main camera and 8MP for the front camera, it rivals many of the compact cameras out there.
Just as a comparison, my Sony Xperia Z has 13MP for the main camera but only about 2MP for the front camera.
https://instagram.com/p/4G_fsUFqn0/
I mainly shoot and edit photos in Instagram because of time constraints but the phone has a full suite of editing features, including many of the filters available on Instagram.
If I had more time to play with the phone, I'd be able to explore the functions in different settings further.
In the meantime, I spotted four useful features that I don't have on my Sony Xperia Z.
Beauty
The first of these is the "Beauty" function, which is all about the perfect selfie.
The setting gets you to take selfies from a few different angles, including from the front, the side and looking down. You can then edit the composite of these images to create your perfect selfie, which will be saved as a template for future snaps.
There are standard beautify functions like a soft focus (very good for softening out blemishes and a multitude of other sins) but you can also go to the extreme and enlarge your eyes or slim down your face.
I don't take many selfies but I imagine this will be a popular feature for those that do.
Capture smiles
The second feature is the "Capture smiles" function, which sets the camera up so that it takes photos automatically when a smile is detected.
This is great if you find yourself regularly missing the shot but can also be a pain if a lot of people are smiling – it'll just keep taking photos.
But I guess you'll just have more photographs to edit.
Time lapse
The third feature is "Time lapse", which captures movements in a little video, much like the way that Vine works.
This is the feature that I'd like more time with to make short videos for Vine and Instagram, particularly of food being made.
It saves you from having to hold down the shoot button as it's in continuous shoot mode.
Light painting
The special feature that Huawei is really excited about is "Light Painting", which allows you to capture light trails with prolonged exposure.
The four options for this feature are car light trails, light graffiti, silky water and star track. You need to use it with a tripod to make it work – unless you have very, very steady hands.
All the features aside, the camera is a solid one that gives great results. The photos that would have come out grainy at low light on my Sony Xperia Z has a new life under Huawei P8.
Its crystal-clear larger display even shows up the short-comings of other phone cameras on social media, which may or may not be a good thing.
The Highlights
One of the most useful functions that I've found in Android phones in Asia is the "Phone manager". It scans your phone for unused apps and potentially reduces your phone's battery usage and increases its productivity.
It also blocks nuisance calls and texts, which is particularly useful in China.
I was happy to find that the Huawei P8 has brought this feature to Europe.
I was also happy to discover the voice activate function. If you ever lose your phone, you just have to call out "Okay Emy, where are you" and your phone will come to life.
You can also use it for voice dialling too. In practice though, it takes a few tries to get it right.
https://instagram.com/p/4GkTRNlqso/
Another feature, which I can't really explore until I make some Huawei friends, is the "Director mode" function.
It's very media-ready in the sense that it allows you to capture videos and splice in videos from nearby friends, creating a sort of all-angles approach to filming.
I can't test this with just one phone but it looks like a very cool feature.
Similarly, the Micro SD card slot can also function as a second nano SIM slot, making the phone dual-SIM.
It would be great if you regularly travel to another destination but I don't have another sim to test whether it works well.
The Cons
There are three things that bugged me in the day-to-day use of the phone, all to do with the user interface.
Unlike its minimalist design, the phone came pre-installed with a whole bunch of apps and games that I can't seem to remove from the home page, or uninstall.
I had to shuffle them all into a folder and slot it to the back so they are out of the way.
What I do want is emojis, which doesn't exist on Huawei P8's Swype keyboard as a default function. (At least not on my version, because I keep seeing references to Huawei's outrageous collection of emojis.)
It feels like I've only discovered emojis yesterday but now I can't seem to say certain things without them. (Yes, I know.)
I installed the SwiftKey Keyboard app, which seems to work fine, but I was initially worried about the security issues of using an external app on my phone, especially if I'm inputting passwords. Google tells me I should be quite safe though.
The thing that's a real issue is the occasional glitches when using certain apps.
For example, in Instagram, when I'm editing an image, I can't manipulate the structure of an image without the app freezing and dying. And this happens every time.
https://instagram.com/p/4J_kfEFqh9/
The transition from one app to another is also not as smooth as it could be.
Say if I wanted to click on an Instagram link from Twitter, it would insist on opening up a browser before opening Instagram, which ultimately slows down the phone's performance.
The Google app, which usually connects to my calendar so that it can tell me when I need to leave to get to an appointment on time and offers a suggested route, has also fallen at this hurdle.
The Details
Huawei P8 is available for pre-order exclusively on iD from Carphone Warehouse from £21.50 per month. It's a 4G network so you'll be able to use the phone's 4G capabilities to the max.
It's also available from Amazon* for a little over £400, sim free.
The Last Word
I've had the Huawei P8 for a little over three weeks and I've really enjoyed playing with all of its functionality.
For all things photography, it wins hands down over my Sony Xperia Z.
The awkward app issues are a let down, but as I'm wrapping up this post, all I can think of are the cool things I could do with its various functions on social media.
---
Culture Explorer was loaned the Huawei P8 for review. All the Instagram images embedded in this post were taken while on loan. You can find out more about what this means by reading our Editorial Policy.