One of the most interesting places I've been to is Shaoxing in eastern China. It's a small city, about half an hour by train from Hangzhou.
It's by no means the most exotic place I've ever been to – compared to say Tunisia or Lebanon – but I found a kind of honesty there.
I was based in Hangzhou for a few days, exploring the usual tourist traps of the West Lake and the tea plantations, when I decided to head to Shaoxing in search of their rice wine.
It's an ingredient that's ubiquitous in Chinese cooking, and, as arrogant as it sounds, I felt that it was my duty as a food writer to discover its source.
I had fully anticipated some huge, unsightly factory churning out the stuff by the gallons, and the smog-clogged city just outside of the train station seemingly confirmed my fears.
But half an hour's walk into the old city completely changed my perspective.
Time, it seemed, had stood still in this tiny neighbourhood.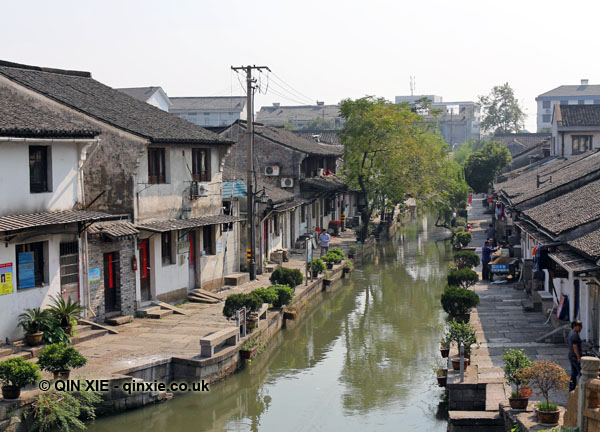 The jumble of streets became narrow and cobbled while buildings of different shapes and sizes leaned into each other in a way that only unplanned architecture could.
Slow-moving waterways divided them, and on either side were homes that had been untouched for decades.
There were keen signs of this – like the shared toilets that separated the homes at intervals. Or the pressed coal that had to be used for fuel because installing a gas network would have been impossible. Or indeed, the ladies who were doing their laundry on the steps leading to the canals, using water straight from the source.
The Shaoxing wine producers, I discovered, were casually tucked into the ramshackle buildings.
They're not the makers of the Shaoxing rice wine that you find on supermarket shelves though – these producers were far too small and their products were largely unlabelled.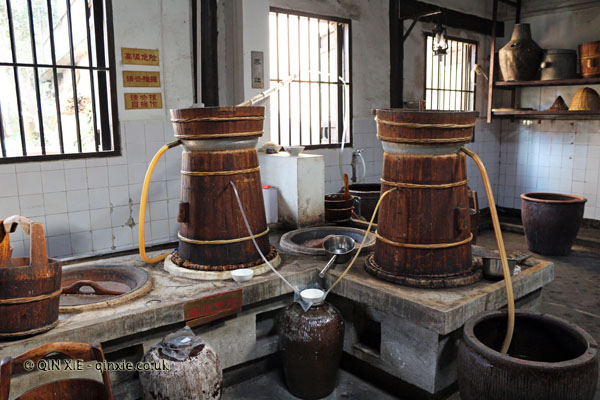 Typically, a small shop front faced a street where foot traffic was practically zero.
Inside, shelves were lined with small bottles while progressively larger urns took up the floor.
If there happened to be a distillery in the back, and you could smell the fragrant alcohol if there was, then you'll also find a few terracotta amphoras with tubes sticking out of them.
The set up was always rudimentary and the production small, but there was an authenticity that's akin to a hand-formed cheese bought on a French farm or a bottle of port made with grapes that were crushed by foot.
Shaoxing so touched me because in a country were thousands of small towns have been artificially transformed into ancient hamlets, selling identical trinkets from shops housed in imperial-style architecture built just a handful of years ago, it was one of the few places that was truly original.
Standing in its narrow lanes, you could imagine life there as it was five decades ago because so little has changed.
And in a country consumed by vapid consumerism and obsessed with new, that is really quite precious.
Comments
comments