Tunisia lately…
There's been a lot of media coverage on Tunisia lately.
First, there was the shocking terrorist attack on the Bardo museum, which left 21 tourists and a Tunisian dead. The anti-terrorism march since has demonstrated some much needed solidarity.
Later, there was the CNN report, which stated that Tataouine, once the set of Star Wars, was a "way-station" for ISIS fighters. Although it turned out that there was a geographical mistake in that report, and the Star Wars set is actually quite safe.
While not entirely positive or affirming for would-be tourists, both of these stories got me thinking about tourism in Tunisia, albeit in a more upbeat light.
Tunisia for tourists
Like Egypt, tourism is a much needed source of income for Tunisia. And like Egypt, tourists seem to visit Tunisia for just a few key sites, like the iconic Star Wars sets or the picturesque blue and white of Sidi Bou Said.
Now, it's been a while since I've been to Tunisia, and even though I went for palm dates, I was really inspired at the time to return and discover more.
So, I went digging through my old photographs from Tunisia and, well, it's still as hauntingly beautiful.
Here are some of my favourite spots:
Six awesome sights around Tunisia
My journey started in Tunis. As most of my trip was in Southern Tunisia, I didn't spend much time there.
Instead, I boarded an internal flight to Djerba. From there, we drove south to Douz.
Sight one: cave dwellings
En route, I came across one of the first sights that would spark a curiosity about Tunisia for me – the cave dwellings of Matmata.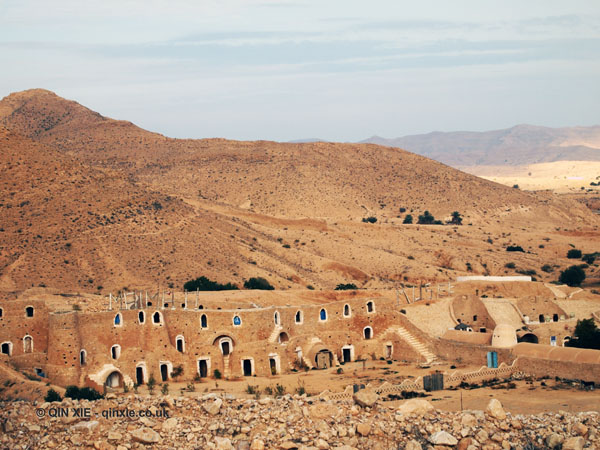 As a primitive form of housing, the cave dwellings were surprisingly wide-spread. Though at a distance, it can be fairly hard to spot them.
Dug into the hills and into the ground, they can be susceptible to mud slides and there's great evidence of that on the walls, helping them to blend further into their surroundings.
The interiors, as you can imagine, were pretty basic. A rudimentary open-fire stove for making bread would be outside of the cave for example. But there was also the occasional gas stove and even electricity.
Sight two: the desert
Douz is often cited as the gateway of the Sahara desert and when you take a camel ride out to see the sunset, you get a real sense of the loneliness and vastness of the desert.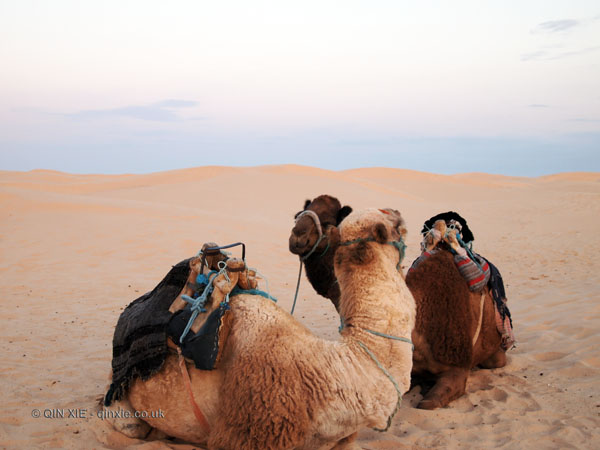 Although the deserts in Douz were busy with tourists, they're a good introduction of desert life.
And you get a real sense of what it must be like to take a desert safari, away from the crowd and the lights, to truly gaze upon the stars.
Sight three: the oasis towns
It's strange to think that many of the cities and towns in the south of Tunisia are in the middle of an oasis.
Tozeur, where I headed after the Date Festival in Kebili, was one of these.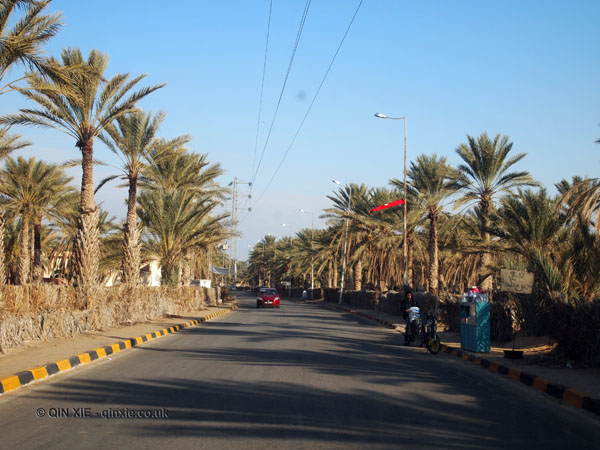 The oases are big enough to drive through. On the road, you'll see lots of date palms on either side of you.
But it's not until you leave the oasis that you realise the vast nothingness between each one and how amazing the ecosystem of an oasis is.
Sight four: hot spring public baths
On the way to Tozeur, we passed a strange and desolate looking building.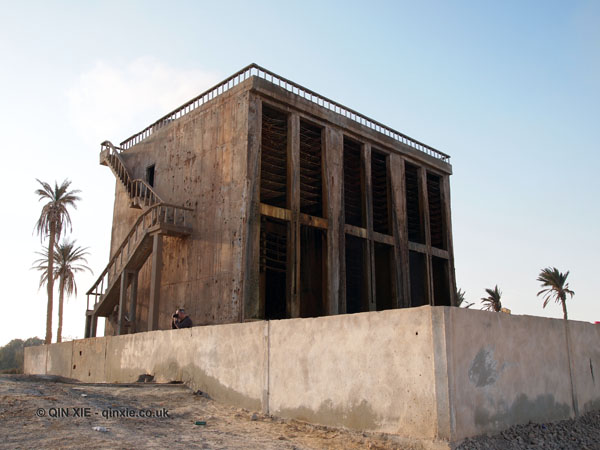 Around three storeys tall, it had a rusted grill front and was steaming at the top. It looked almost as if the building was on fire.
But once I got up close, I realised that it's actually a public bath – free and open to all. Powered by the heat from natural hot springs, it's a valuable resource for desert travellers.
And those rusted grills? Actually used for radiating heat so that the water is cool enough to bathe in.
Sight five: salt flats
On a lonely stretch of the road to Tozeur, I found another breathtaking sight. The Chott El Jerid salt flats.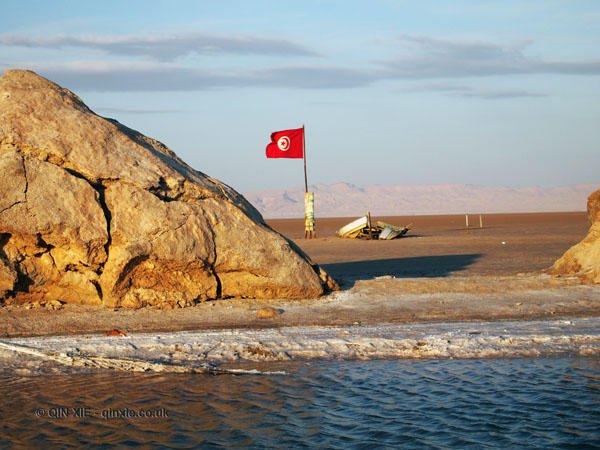 The large expanse of the land, completely flat and shimmering with crystallised white salt on sand, is almost reminiscent of the sea. It was once a lake, but it's now pretty much dried into salt crystals.
At the side of the road, a small stall holder, alone save for the passing traffic, which was perhaps only once every 20 minutes, sold desert wares. As well as bags of salt, there was also desert rose, a crystallised formation that sometimes looked floral.
Sight six: Grand Mosque of Kairouan
At Kairouan, my last stop before heading back to Tunis, I visited the Grand Mosque.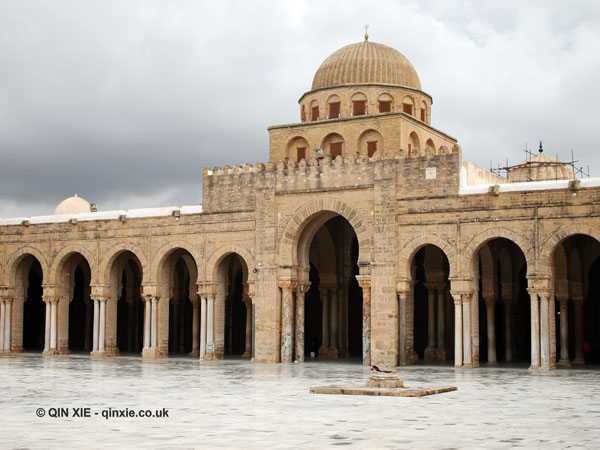 Here, several times daily, the central courtyard would be filled with worshippers offering prayer.
Although stunning inside, only Muslims are permitted in. At the smaller places of worship nearby however, it is possible to venture inside.
The UNESCO city of Kairouan is also known for its carpets, a must for those offering prayer.