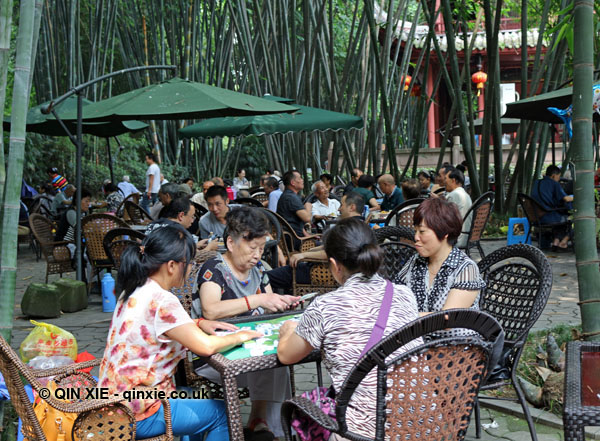 The beginning of July signals the height of summer for most people. In Chengdu, you're not just contending with the sweltering heat which, at around 30 degrees Celsius, isn't too bad, all things considered. But rather, thanks to its position in the Sichuan basin, it's the humidity in Chengdu that gets most visitors.
The locals like to eat chillies, and plenty of it, every day. According to the Taoism beliefs that's long been fostered in the region, the heat of the chillies helps to counter the effects of the humidity. It's an Yin and Yang thing.
If sweating to the fiery touch of the chilli on your tongue isn't your thing then you must try sipping tea in one of Chengdu's many parks. From sun up to sun down, it's always busy in the summer.
For around RMB$20, you can spend a whole day nursing a constantly replenished cup of loose leaf tea, play mahjong or read under the cooling shade of the dense foliage overhead as the cicadas sing their brave song.
Want in? Check out my guide to tea in Chengdu for Lonely Planet here.
Comments
comments