Friday afternoon, sunshine and impending freedom beckons.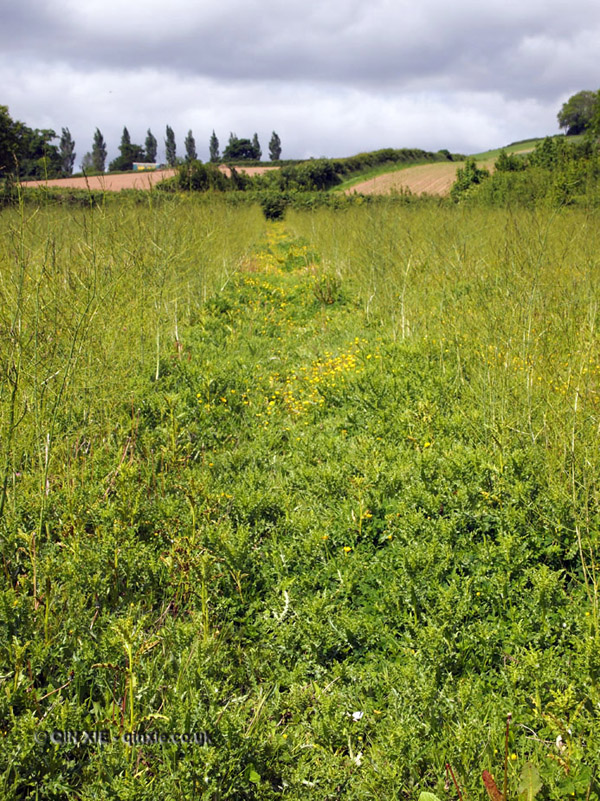 As I step out of the oppressively industrial work building to meander towards a date with organic produce, I feel an invisible burden dissolve. Inhaling deeply, the polluted air inhabits my lungs but nevertheless the weight of my heavy leather bag melts away.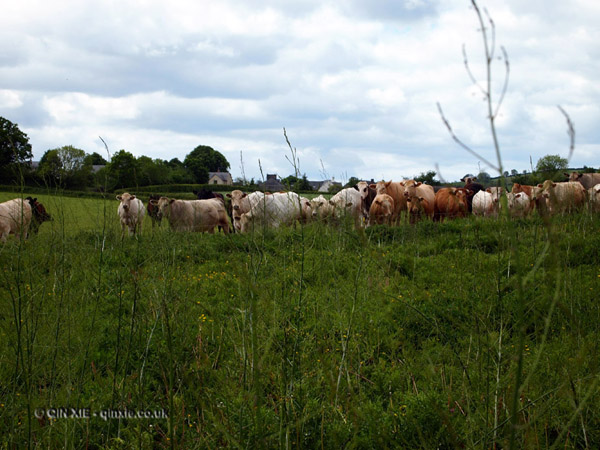 I am excited by the prospect of things to be discovered in the woodlands, followed by the promise of a rather delightful lunch. The spring in my step exudes a youthful vigor, that akin to a child on a long anticipated outing. I want to skip, and hop and throw my arms overhead in a long and satisfying stretch; instead I concentrate all my energy on pushing those calves towards Paddington Station.
At 6.45pm we, a group of writers with boundless hunger, meet to board the 19.03 First Great Western service to Penzance. The goal is the Riverford Organic Farm in Totnes. I am deliriously happy having over-indulged on copious amounts of cordial earlier, as I counted down the minutes to departure. Now, as I sit on the train with my little picnic of Scrimshaw's pork pie, Cumberland sauce, bread roll, Manchego cheese and vine-ripened cherry tomatoes, everything makes little sense but nothing much matters.
The Sipsmith's G&T in my hand gently nudged the memory of my little visit to their miniature distillery. Oh how I miss the fruitful savor of their sloe gin.
Another glass of Barolo follows more G&T, or perhaps another Barolo. The conversation feels distant but occasionally I am enticed by talk of chickens and absinthe. Mostly, though, I am lulled by the setting sun.
The three odd hours aboard our carriage seems to speed by with the running landscape. Our weary group arrive at last to our destination, for one night at least, Gages Mill, a converted woollen mill. The sizeable property is part guesthouse, part family home and extremely welcoming. A nightcap of Heron Valley's cider and La Fée Absinthe helps us to sink into our warm cosy beds, charging up for a day ahead of field hopping.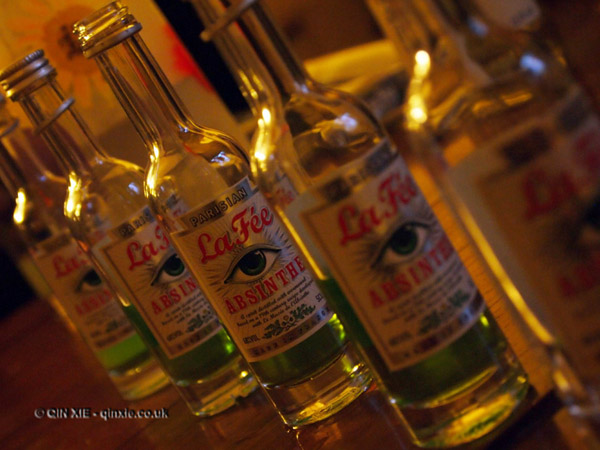 The sound of chirping birds wakes me up at some obscene hour. How alien it is not to hear traffic outside my window, how strangely calming it is. A leisurely breakfast brings the time forwards to our departure and onwards to Riverford where a tour of the farm awaits, with an interlude to forage for some wild garlic and then the promised lunch.
At the Riverford Field Kitchen we meet Guy Watson, formerly a management consultant in New York but now an organic produce enthusiast residing in Devon. I say enthusiast but he's really a bit of an expert in his field having transformed and grown his farm from a three acre seed to a multi-million pound business over the past couple of decades,  with sister farms around the country delivering some 47,000 organic vegetable boxes to good food lovers.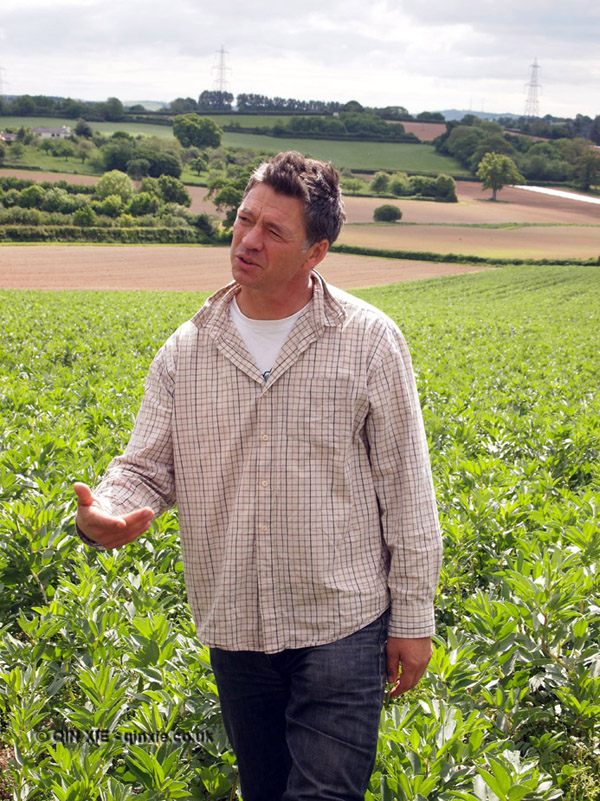 But he remains an enthusiast at heart and his enthusiasm is obvious. Despite suffering from a 50-stitch surfing injury to his left leg, shielded by an astronomical protective boot, he is more than happy to throw down his crutches and dive right into the fields. His disregard for his temporary disability makes us suck in sharply, braced to rush forwards in case he falls over. Somehow he remains paces ahead at all times.
We explore and graze our way through endless fields of artichokes, cardoons, broad beans, strawberries, asparagus and more. Our mode of transport is two aged red mini-buses, covered in dried mud, usually employed to transport Riverford staff around the farm.
Instead of vast fields of monoculture everything at the Riverford Farm is grown in small patches creating microcosms. Apparently this helps to control and reduce pest numbers.
Looking at the vegetables in various stages of growth, some just coming into season and others still shying from the limelight, it's difficult to imagine pests. But there are a lot to be considered – insects, animals, weeds, fungus. And that's all on top of the usual considerations of farming like rotating the crops and maintaining the soil. It feels a little overwhelming, especially when Guy lists the hindrances of organic farming and how they can be overcome.
Being on the Riverford farm, it's easy to extol the virtues of organic farming. The level of biodiversity is immediately obvious with the plethora of insects and birds but also wild flowers. It hit home how we were taking our happy grazing journey for granted. If the farm wasn't organic, we would have to wash the pesticide-laden produce before our wanton consumption. And having previously had a vegetable box delivery, I can certainly attest to and appreciate the quality and diversity of the produce. I suppose the same could be said of Riverford's 47,000 happy customers, who are receiving an ever-changing selection of seasonal produce.
Shortly before our interlude of wild garlic foraging, we arrive at a field to see the Riverford wet garlic. The bulbs are yet to fully form on the wet garlic but its distinctive scent is very potent. Guy slices open one to show us the garlic, the bulbs are budding beautifully and soon it will be ready to be packed into their organic vegetable boxes. We move on to a rolling hill with a real field kitchen at the top.
Behind the field kitchen lay beautiful woodlands filled with wild flowers and of course the wild garlic we are foraging. A deep inhalation is rewarded with fresh air this time and the very faint aroma of garlic. We didn't have to venture far before spotting them. How different they look to the wet garlic we just saw, with much bigger leaves, smaller stalks and flowers too. But the essence is the same. There is no denying that these were wild garlic.
Back at the field kitchen, they are skilfully crafted into frittatas along with the wet garlic, some eggs and cheese. After a morning of rummaging around different fields they are the perfect antidote to our hunger, along with a hot cup of coffee and rolling views of celadon fields in simmering heat. They also provided sufficient fuel for us to venture on to the fields of salad and poly tunnels of herbs, tomatoes and other indoor luxuries.
Back at the Riverford Field Kitchen, where the indoor facilities are much higher tech than the one we've just experienced outdoors, a lunch cooked by Jane Baxter and her team awaits. Settling down, the hunger suddenly struck. Crispy skinned confit duck with potato en papillote, broad bean salad, asparagus salad and more are swiftly placed on the long communal tables and equally quickly distributed on to plates and consumed. The food is so good that I forget about leaving room for dessert until I over-hear someone mention the treats served during dinner the previous night. Immediately I am sorry that I took the second helping of duck. But how can I regret something so richly delicious?
The dessert didn't disappoint either. My sticky toffee pudding with real custard, the kind that has vanilla seeds and is creamy and runny, beat all other sticky toffee puddings previously consumed. Soft, moist, rich and warm; it's almost torture not to finish it. It was positively restorative but also required time to sit and relish.
A little while in the warm sunshine seems like the best thing before the long return journey aboard a rather delayed train. This was one of satisfied fatigue best experienced with a drowsy helping of wine.
Back in pollution heavy Paddington, one last drink was needed before we parted ways. A champagne cocktail was called for at Searcy's Champagne Bar, while fellow passengers dashed this way and that. Yes, we are definitely back in cosmopolitan London.