This post is part of the collection from Classic Egypt – a trip up the Nile
Avenue of the Sphinx
The Avenue of the Sphinx is the long road which once connected Karnak Temple and Luxor Temple.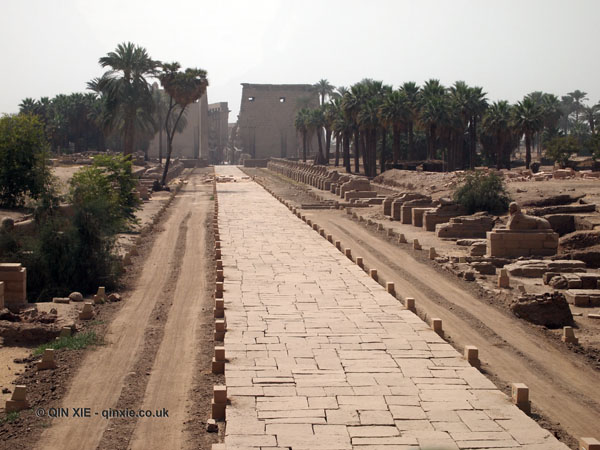 The path was originally lined with more than a thousand Sphinxes, many of which were left in ruins underneath the city of Luxor.
However, the Avenue of the Sphinx is now something that the Egyptian government is working to restore, with most of the work already completed – some of the Sphinx will be restored from what has been excavated while others will be completely new.
The idea is to link the two temples together by a walk way that will be lit at night as a new tourist attraction.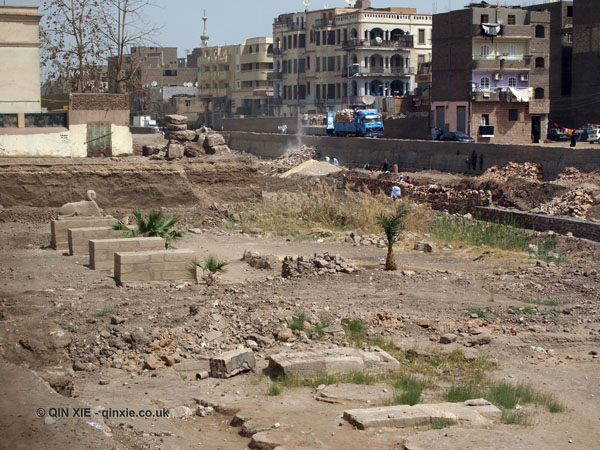 For now at least, the parts of the Avenue which are most reminiscent of the historical routes can be found just outside Luxor temple.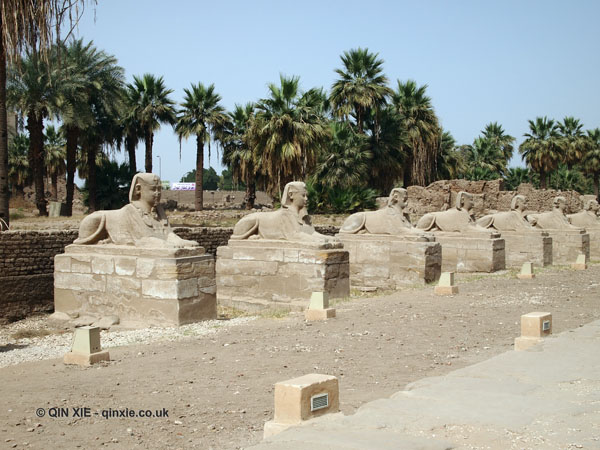 Luxor Temple
Luxor Temple is one of the most culturally interesting places to visit in Egypt because it really shows how many different cultures occupied a single site.
It was one of those temples that had been long-forgotten and was built over by the inhabitants of Luxor over time.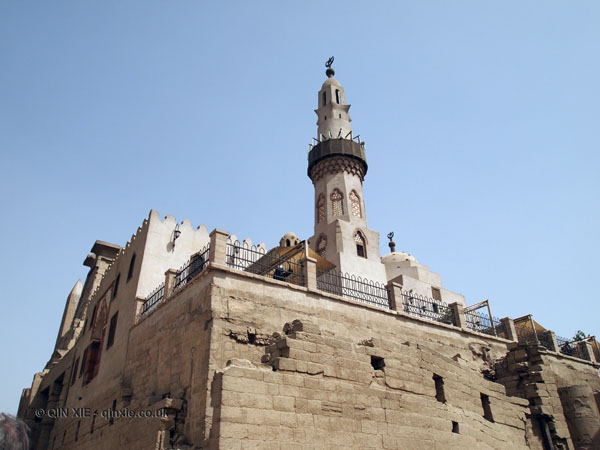 Case in point is the 12th Century Abu Haggag mosque, which is now very much considered a part of the temple.
Although Luxor Temple is much older than the mosque, Abu Haggag is now a historical site in its own right, as well as a religious one of course.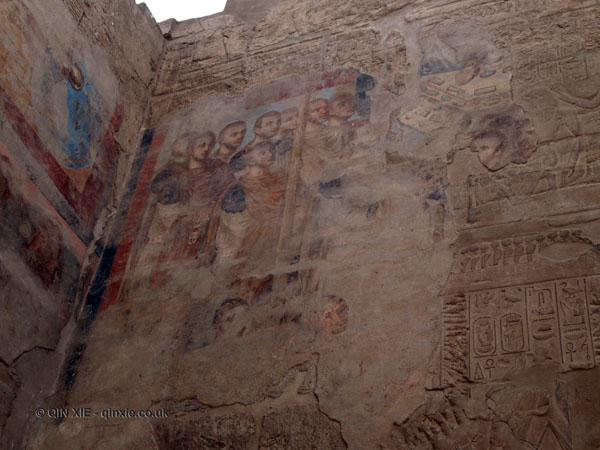 The other thing you will find at Luxor Temple is the Roman fresco, painted over the temple's hieroglyphs, depicting the Roman soldiers who occupied the site.
For me, the hieroglyphs were also interesting here.
As well as depicting slaves from both Africa and Asia, a testament to Egypt's wealth and power at one time, they also showed scenes of celebration and worship.
In particular, one hieroglyph showed the pouring of wine (because you can see bunches of grapes) using amphorae that's not too dissimilar to those found in Georgia.