This post is part of the collection from Classic Egypt – a trip up the Nile
As you travel towards the upper reaches of the Egyptian Nile, nearing to Aswan, you begin to see feluccas floating down stream. At Aswan, especially, there seems to be a whole host of them congregated, ready to offer rides to the passing tourist.
The rudimentary sail boats often dock right along the cruise ships, picking up passengers who hop from one boat to the other, before pushing away for a short circuit around the river at Aswan.
It's another sort of water life.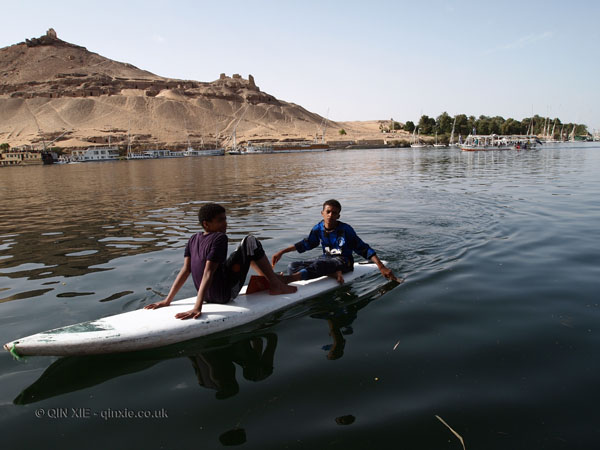 As you glide out to open water, a light breeze picks up taking away some of the heat – already close to 30°C in March. Children on paddle boats float up alongside and hitches a ride by holding on to the side. They sing for change and move on to the next felucca when their song is done.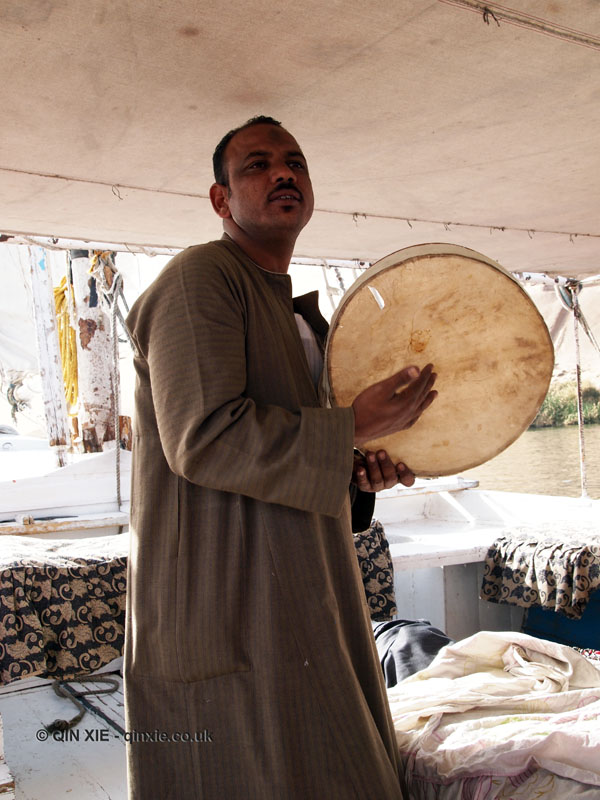 When the boat stops in the middle of the river, the boatmaster sings with the aid of a tambourine. A mix of Arabic music and bastardised 80s disco. A humourous sort of romanticism.
Then, almost as swiftly, he unveils his collection of Nubian jewels, just as so many others have done along the Nile. It's business now.
It's a curious truth. There's almost no begging on the streets but there's always someone trying to sell you something. On the shimmering river, the realities of how hard these people have to work to make a living is reflected back clear as day.
Comments
comments