I'm the sort of traveller who always carries a credit card with me while I'm away, and rarely any cash – for most destinations, there's simply no need for it.
Need money for the bus? There are apps you can use (and pay for by card) or a tourist pass that includes public transport. Need to get a bottle of water? Most places, especially supermarkets, don't have a minimum spend and you can grab some snacks while you're at it. Need to pick up some souvenirs? You can probably find it in a shop that accepts plastic.
But the one destination that this doesn't work for is Berlin. Here, you really do need to carry cash with you.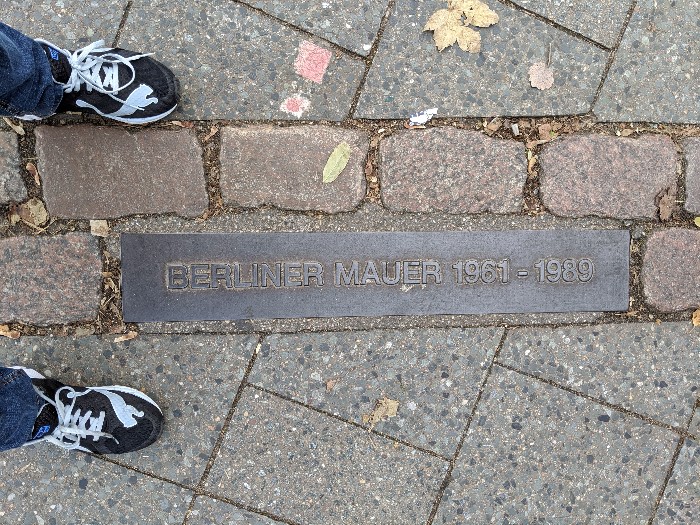 I learnt this the hard way on a recent trip to the German capital.
Most places in Berlin are cash only
Having been to Germany before, I thought it would be like most places I've been to in the past. That means all I needed was a handful of change for any incidentals and my trusted credit card. Sadly, this wasn't quite the case.
It turns out, Berlin is the one German city (that I've been to, at least) that bucks the trend. Most locals prefer to use cash, and most businesses accept only cash.
According to the guide I had on an alternative tour of Berlin (I highly recommend it, by the way, and it's free), it was one of the quirks leftover from WWII – the public had gained a deep-rooted distrust of the government and didn't want it to know what they were up to all the time. It's also one of the reasons why the city has so few CCTV cameras apparently.
Make sure you have enough money to cover eating out in Berlin
I found this was especially true for restaurants, where perhaps 90 per cent of the places I went to were cash only.
I actually tried really hard to find somewhere that accepted cards, short of going to a global fast food joint. At one point, I was Googling places near me that were listed on takeaway apps, thinking they were more likely to accept card payment. Turns out, that didn't work either.
This created a huge problem as I was carrying maximum 50 Euros – far short of what I needed for a long weekend.
I ended up having to take out cash from the ATM at the last minute, far from ideal after exchange rate and fees – had I known, I would have swapped some cash at a better rate before I went.
TLDR
Always carry a sensible amount of cash with you in Berlin or scout out an ATM before you sit down for a meal.