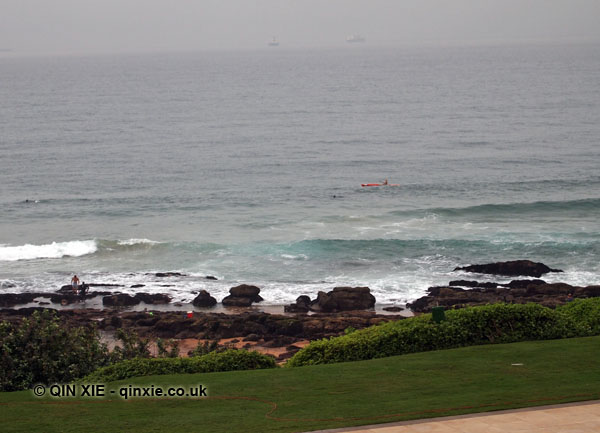 Cape Town and Johannesburg are the most obvious destinations to visit in South Africa but why not look east and explore KwaZulu-Natal and its capital Durban?
November is the perfect time as the weather has really warmed up for the summer in the southern hemisphere.
In a country which is already fitness conscious (Virgin Active began in South Africa), Durban stands out with its special blend of sports and wildlife.
Watersports like surfing, kiteboarding and windboarding play a big role in this coastal city where sea kayaking with dolphins is very much a reality. Cycling is also an integral part of the city and you can rent bicycles all along the coast. The local police patrol on bike too.
Even in the region's safaris there are surprising ways to get fit. Shongweni Dam and Game Reserve offers rock climbing and mountain biking while at one of the biggest private reserves, Thanda, you can book bush walks with the guides in between your game drives.
It helps that if you do find yourself feeling too tired to do anything active, you can unwind in the city's award-winning spas.
Comments
comments