Stepping off the train, fresh from National Day celebrations in Luxembourg, my breath was taken away.
Antwerp station was unexpected.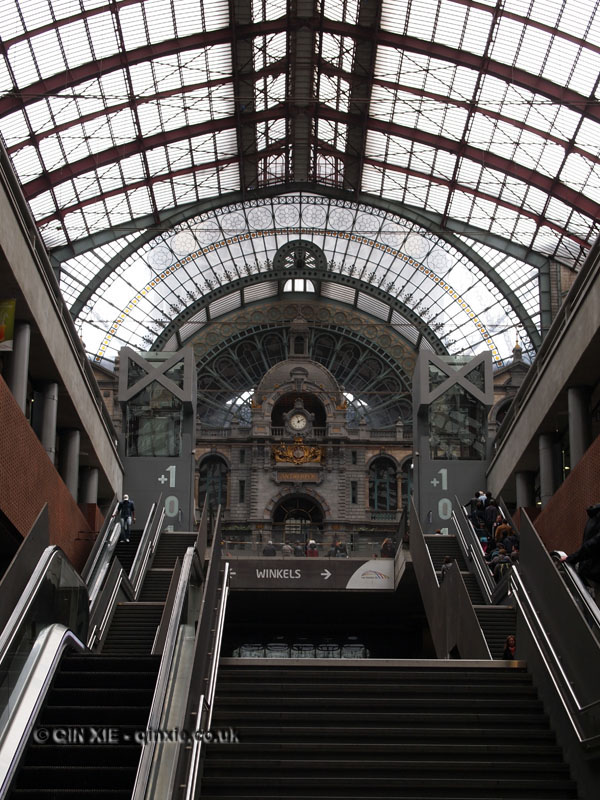 The architecture was stunning, not only in its grandness but also in its detail. The vertiginous ceilings embraced the natural light, focusing in on the simple clock face surrounded by intricate stone-work. Escalators taking passengers to the different levels of train platforms only accentuated this. A true juxtaposition of the old and new.
It's in Antwerp that I had my first taste of the refined cuisine that Belgium can offer and it was impressive.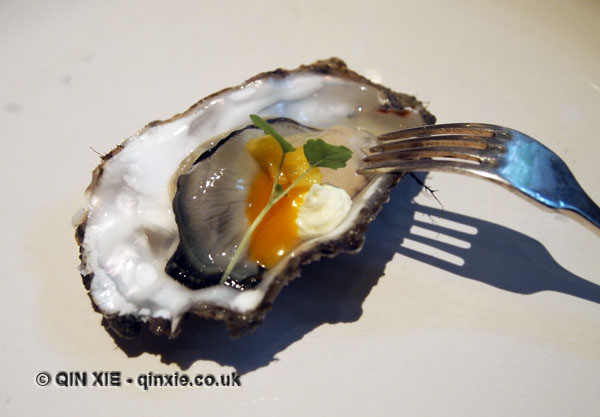 Seppe Nobels, a member of the Belgian Kitchen Rebels, opened up his restaurant at Graanmarkt 13, garden and bee hives, which in turn opened up the possibility that oysters could work with mango. It's also at Graanmarkt 13 that I had my first taste of Belgian sparkling wine, a crisp and refreshing number that's not too dissimilar to English sparkling wine.
Of course it wouldn't be Belgium without a good glug of beer.
In the basement of Grand Cafe de Rooden Hoed (Red Hat cafe), I had my first beer and cheese matching session led by the beer sommelier from Duvel. Apparently, certain Belgian cheeses are produced to match beers rather than the other way round.
Along the route of drinks is a must-visit to, Elixir d'Anvers. Made with 32 different herbs and spices, the Antwerp speciality is a promised cure-all.
My stay in Antwerp was short, barely over a day, but it was fruitful. Will I be back?
If what I had a chance to see on the culinary scene and what its neighbours in Ghent and Bruges are doing is anything to go by, for sure.
The city's Royal Academy of Fine Arts is celebrating its 350th birthday this year with a major exhibition across various venues. See more details here.
And for Yahoo, a few of the other places I visited.